Irrigation Installation in Michigan | Elite Sprinkler Systems
[siteorigin_widget class="SiteOrigin_Widget_Hero_Widget"][/siteorigin_widget]
Commercial Irrigation Installation and Repair in Michigan | Elite Sprinkler Systems
Start Saving With Our Irrigation Installation Services in Michigan
Lush Green Lawns Means You're Saving A Lot of Your Money
A responsible homeowner and business owner knows that hiring professional service is saving them a lot of money. Choose the right professional irrigation installation in Michigan for you to own the irrigation system that allows you to easily control your water use without it controlling your wallet.
Our experts at Elite Sprinkler Systems in Michigan offer irrigation services that will satisfy every need of our clients through our experience in designing irrigation systems in homes in Michigan.
Why You'll Be Satisfied From Our Irrigation Services
✓ You can save money in the long run. 
✓ You will take a step in water conservation.
✓ You can spend more time on what matters—your loved ones and expanding your family.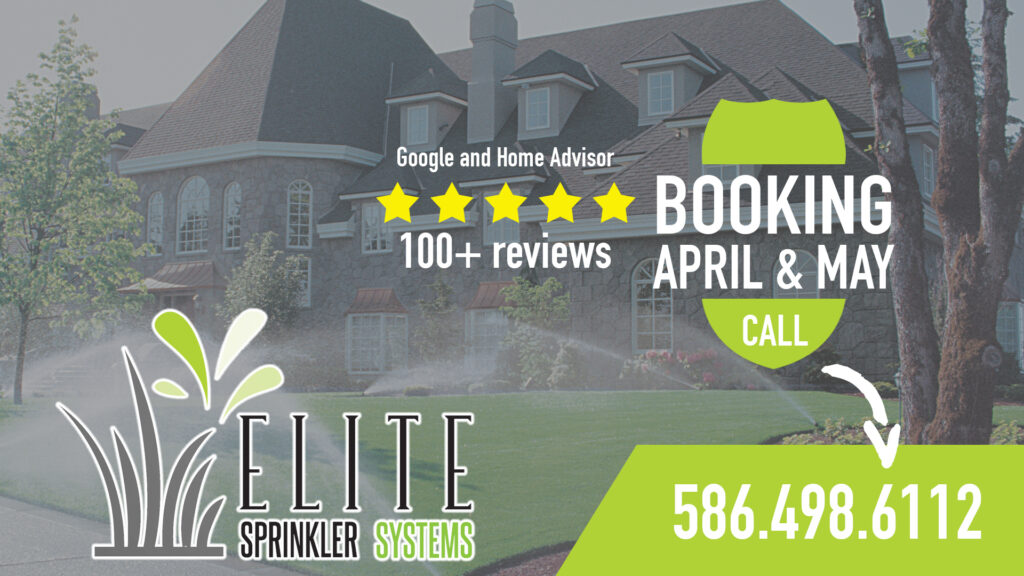 How We Provide Satisfaction Through Our Irrigation Services in Michigan
✓ We will take the time to listen to your irrigation needs. Our team won't pull their measuring tapes right away. They know how valuable your input is and will factor that in the design and installation of your customized irrigation system in Michigan.
✓ We know you hired us to take more care of your plants. Our technicians understand that different plants require different kinds of care. They will perform the proper sprinkler system installation for your lawns, trees, shrubs, and other plants in your flower bed.
✓ We make sure we are using the same sprinkler head in the whole zone of your lawn in Michigan. 
✓ We make sure the sprinkler heads we use throw off the right amount of water that every spot on your lawn in Michigan needs. Cost-efficiency at its best.
✓ We know how conscious you are of the costs. We will give you an estimate of the costs and discuss with you the kind of job we'll perform on your lawn in Michigan. This gives you enough time to prepare for the money-saving project you've invested in.
✓ Experience only professionalism. Our certified technicians will install every irrigation component properly. You won't be calling as after a week for a sprinkler head that doesn't pop up. Elite Sprinkler Systems in Michigan has experts that are very knowledgeable about their job and the products used in building your irrigation system for your lawn in Michigan.
✓ We are licensed. Our irrigation services are accredited to provide you installation, repair, sprinkler winterization, and spring start-up services to residential and commercial properties in Michigan.
✓ Our technicians are knowledgeable, as well, about climate fluctuations throughout the year. Our experts will go to your home or business in Michigan and assess the climatic conditions in your neighborhood. They would know which specific irrigation equipment is perfect for your lawn's specific needs. They will also take the time to teach you how to set your irrigation system based on the season and weather.
✓ Our top-notch skills in delivering irrigation installation services in Michigan are not enough. We know we could only keep our clients satisfied if we pair our top-notch skills with top-quality products. We partner with the best brands in our industry to give the best irrigation system in Michigan.
Experience The Fastest Irrigation Installation in Michigan 
Contact us right away and witness how our experts excellently handle installation without hesitation. From the moment they step on your lawn, they know exactly what to do, what parts to use, and where to start. We understand how important each second is to you, and we will do our job fast while keeping you satisfied. 
Elite Sprinkler Systems will guide your home and business in Michigan to cost-saving solutions that are better than our competitors. Experience those solutions now and call us right now.
[siteorigin_widget class="WP_Widget_Media_Image"][/siteorigin_widget]
[siteorigin_widget class="WP_Widget_Media_Image"][/siteorigin_widget]
Michigan's #1 Lawn Sprinkler System Company
HOURS
M – F 9:00 AM – 5:00 PM
All services are by appointment
Copy Right 2020. Elite Sprinkler Systems.